Nowadays kids are growing up with technology and children are becoming addicted to online gaming and streaming. With so much information being on the internet, today opens up a more dangerous world for children. Kids can easily be targeted for criminals who are ready to take advantage of the children's lack of knowledge.
One of the important safety measures that must be considered for children is a GPS SOS device for when your kids go on a field trip or a school trip to someplace far. It can also be used for kids who tend to let loose of parents in crowds and makes sure that the children remain safe and the parents have a tab on their whereabouts.
Kids don't always understand the dangers that face them with the online world, or they just don't think anything will happen to them. Children can easily fall victim to the many scams floating around the internet and can be manipulated easily into giving out personal information or a GPS alert system that tracks their location and whereabouts around the clock. Young girls can be thinking they are meeting up with a boy they met online where in fact it is a sexual predator. These are the biggest risks that are facing children when they are online.

It is our job to protect the children when they are online and there are a few things that parents can do when their children are online to ensure they are safe and secure online at all times.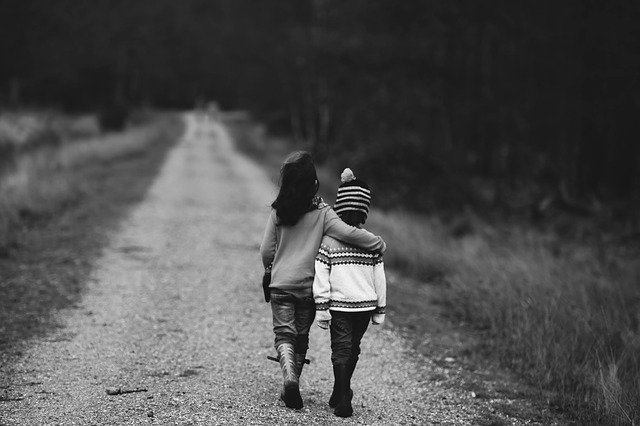 Here are a few tips that can improve internet safety for the children:
Educate
The internet is a way of life now and it is important we grow with it. We need to let our children take advantage of the learning opportunities that are online and available to them but at the same time keep them safe while doing so. Explain in simple terms about the online threats that can face them and just how to deal with them. Cybersecurity is out there, and education plays a huge role within the learning process and parents need to sit down with their children and talk about safe browsing what to look for with malicious sites and what cyberbullying is. Explain to children that if anyone asks for personal information to steer clear and let an adult know. Speaking openly with children about the risks online can help children understand them better.
Knowing the answers to these questions is important to go over these with the family:
Do we know how to safely browse?
How do we stay safe on Facebook?
Should we read security blogs
How do we steer clear of online scams?
How to identify the sign our computer is infected
How to avoid cyberbullying
What to do if someone asks for personal information
Set usage limits
The internet is fascinating for children, but they can spend too much time online. If you notice your children are becoming addicted on the internet and always wanting to be on it then you may need to put some usage limits in the toe. The more they are on the internet opens up more ways for them to be targeted.
Use parental control software
Kids are using so many devices to connect to the internet from mobile phones to iPad and laptops. It can be hard to supervise them all especially if you have more than one child. Parental controls mean you can block certain websites that your child can access, and the software will be a guardian to your children. It will keep track of sites they visit so you can check over what they have been doing while you were out. If your child attempts to access a malicious site, the software will block it immediately and will send you reports for any unusual online activity.
Install antivirus software
Kids can be curious and if they see something good like an ad, they are more than likely to click on it and then virus and spam can be easily downloaded to your computer in a few seconds. Kids like to download games that can be from unknown locations having a decent anti-virus installed will have real-time scanning, firewalls and automatic updates.