During these times we find that having a career for life is not so expected now. People will hold jobs with many different employers and will often go through different employment industries throughout their working life. Whether its an international internship or local work placement – gaining experience is extremely important.  
We need to be flexible within our working patterns and be ready to change jobs if we believe that there are better doors opening out there. We all have a set of employability skills also known as transferable skills. These are the skills that are not just set for one career path, but they can be used over many different types of employment.
What are Employability Skills?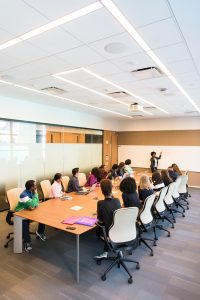 Employers will always look for clients with the skills that are above the qualifications needed for that particular job. Your experience and education will make you eligible for a certain job but often you need the skills that you develop in the workplace over time more. While some are specific to the particular job there are other that are soft skills, and these can be used in any type of job or employment sector. These are the skills that will make you employable.
Most times an employer will be happy to teach you the skills required like how to operate a certain machine or use computer software that are connected to the company and job role. The alternative is to do an IT-internship in Melbourne before you apply. If you do happen to have other soft skills, they are more likely to hire you as the soft skills are a lot harder to teach you.
Employability skills are in "soft" areas:
Getting along with others and working well within a team and have good interpersonal skills
Being dependable and reliable, so you can do what you say you will before the deadline you were given
Turning up when you are meant to – on time
Have a will to learn new skills whether they are just general or job-specific
Working well with others
There are many skills that are required in order to work well with people. These are commonly known as interpersonal skills. Having these will allow you to work well as a team member and be able to satisfy the client's expectations, solve problems, negotiate and work effectively with others. Interpersonal skills allow people to build rapport with clients and other staff members, which can lead to a less stressful working environment.
Do I need employability training?
Employability training will help you to get a job and there are many free resources to consider. It can also help you actually keep the job and work your way up to the top. If you get to the interview you will be asked things like what your employability skills are. The opportunities that are sitting ahead of you are endless which makes it hard to identify them and find a career path that you can thrive in.
If you feel like a graduate who is trying hard to find the same job as others, then undergoing some employability training will help you to gain career competency and other skills that can put you above the rest in the eyes of the employer. Once you have these skills, they can be matched with the ones the employer is looking for. Employability training is not necessarily a long process and is well worth doing as these skills can be kept for life and can be used in various different types of employment industries.